We offer a wide assortment of traditional photographic products. SportMates, plaques, magnets, buttons and printed photographs in traditional sizes are all a part of our lineup!
Use the order envelopes which we will provide, or if you prefer, pre-order online so you don't worry about lost or forgotten forms!
Easy Payment
Enclose cash or personal check in your player's order envelope, or use PayPal. (Don't have a PayPal account? No problem. Pay online with your credit card using PayPal's secure site.)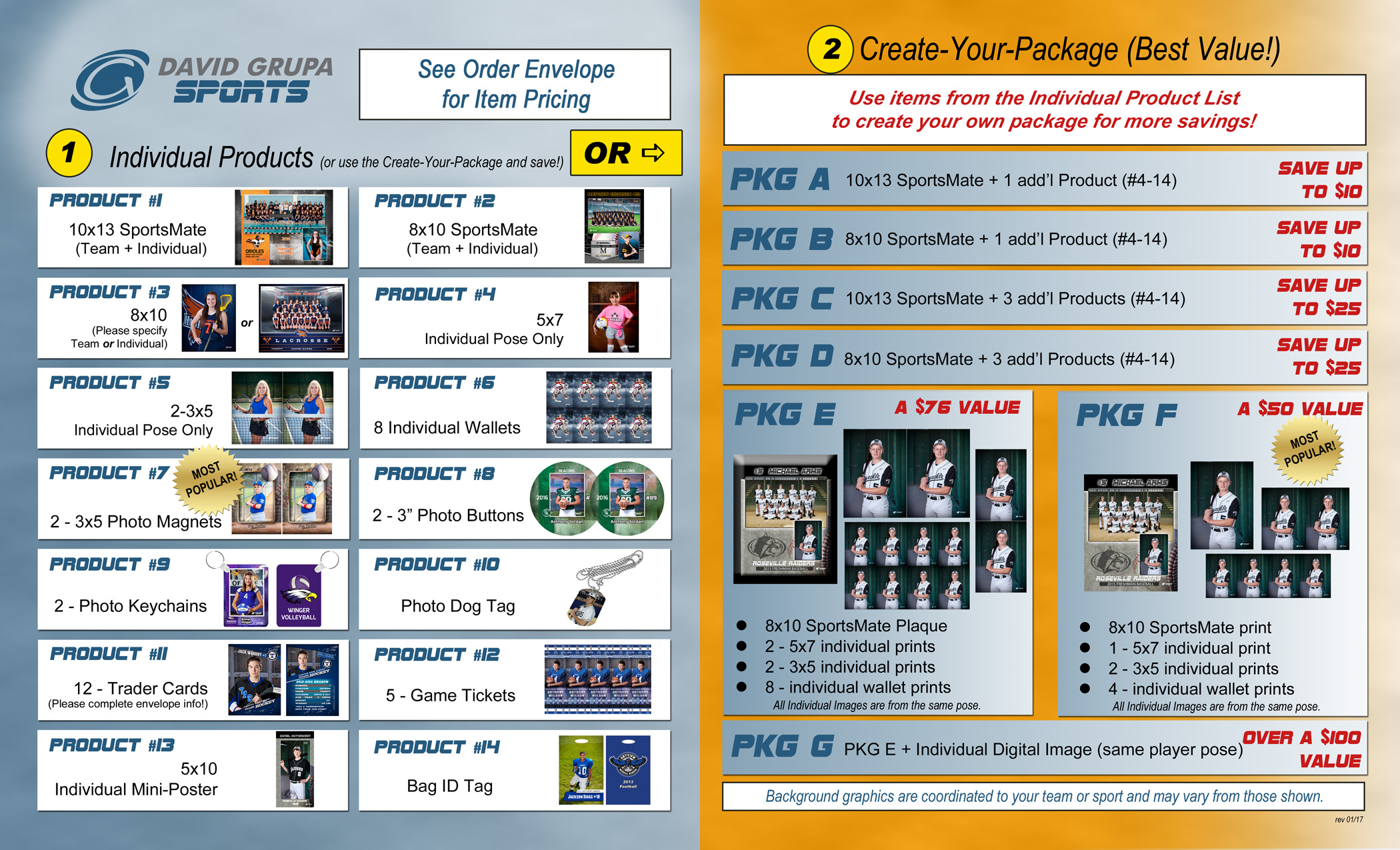 Flexible Ordering Options
Order individual products, or take advantage of greater savings when you order a package. Use one of our 4 different Create-a-Package options to get exactly the items that you want!
Custom Products for Your Player
In addition to traditional photo items, David Grupa Sports offers a wide range of specialty products. your parents and players will be thrilled with these unique options!
Ready for More?
We are happy to answer any questions you may have about our services and products. Simply click the button and we'll get back to you with a reply ASAP! If you'd rather, pick up the phone and give us a call – 651.748.8779.